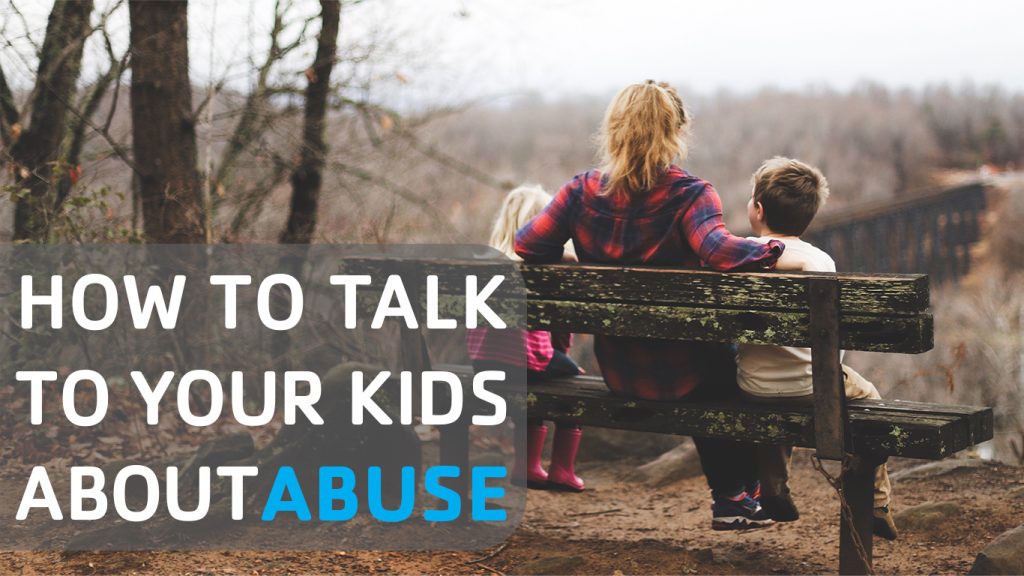 Just because a conversation is important doesn't mean it will be easy. Many parents and caregivers find that speaking to their children about abuse can be uncomfortable. Framing these conversations around other safety discussions you have may make it easier for you to work through some of that discomfort. If this is something you're struggling with, below are a few age-appropriate ways to talk to your child about boundaries and preventing abuse.
Young Children
The first step you can take to start these conversations is ensuring young children know the correct names for their body parts. Children who know the proper names are able to talk more clearly to parents or other adults if something inappropriate happens. As you're teaching body part names, you can help your child learn that parts of their body are private and that only parents or caregivers can see them. It's also important to let them know that doctors may see them naked but only because you're there with the doctor!
Equally important is to teach children boundaries both for themselves and for others. Boundaries have easily teachable moments, such as when a child doesn't want to hug a relative, or during a tickle fight when a child yells "Stop!". Allowing young children to set their own boundaries teaches them body autonomy. It also reinforces the idea that they can speak up whenever something makes them feel uncomfortable.
Lastly, many abusers will tell a child to keep the abuse a secret. It's important that children understand adults should never ask them to keep a secret. Reassure them if an adult tells them to keep something secret, they should tell you.
Teens
As children grow older, it's key to keep lines of conversation open, so they feel comfortable talking to parents or trusted adults if something happens to them or a friend. Talk to your teens about their friends, the other adults in their lives, social media and other forms of electronic communication. They need to know to not accept requests from people they don't know, how to respond if someone (even a friend) asks them to send nude photos and, of course, that conversations online are never truly private. Continue the conversations about boundaries and what boundary violations look and feel like. Let them know that you are there to listen and support them.
If you're looking for more information or resources about this difficult topic, we encourage you to visit Darkness to Light's help page. If you have specific questions about abuse prevention within our own programs, please contact your local Y for details.
It's our collective responsibility to report any suspicions of child abuse or neglect; it's not our job to investigate claims, however. Take this time to add the 24-hour statewide Oklahoma Child Abuse Hotline phone number to your contacts. Their number is 1 800 522 3511.
Jill Goyette is the Executive Director of Youth Development at YMCA of Greater Oklahoma City.