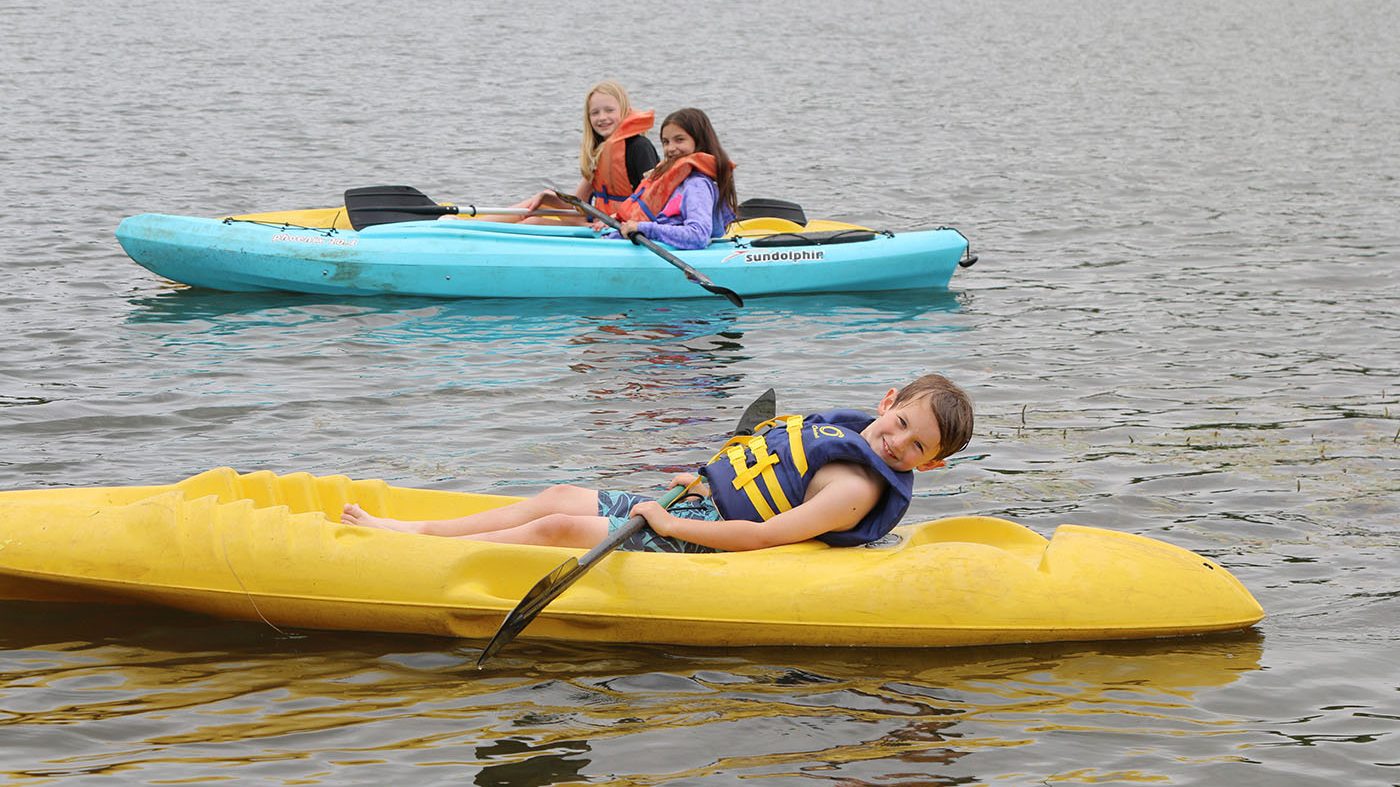 Written by Melissa Anderson
Although swimming, kayaking and boating are some of the most popular summertime activities, they can be some of the most dangerous, as well. At the Y, we are dedicated to always keeping kids safe, including when they're in the water. In the same way we highlight child abuse prevention every April, May is the month we discuss drowning prevention tips, skills and resources with parents and caregivers. Drowning is preventable, and the YMCA of Greater Oklahoma City is committed to providing vital water safety information to the members of our community.
To emphasize the necessity and importance of safe swimming practices, we have included a few facts about drowning below.
Drowning is the leading cause of death for children ages 1-4. According to the National Drowning Prevention Alliance (NDPA), drowning takes between 3,500 and 4,000 lives per year. This is an average of 10 fatal drownings per day.
88% of children who drown were under adult supervision. 23% of child-drowning incidents occur during family gatherings near a pool.
60% of children who drown are within 10 feet or less of safety.
Drowning happens quickly and quietly. It takes as little as 20-60 seconds for a victim to slip below the surface. Most drowning victims are unable to wave their arms or call for help.
Fatal Drowning is defined as drowning resulting in death. Non-fatal drowning, although it does not result in death, likely comes with lifelong consequences including severe brain damage.
Boating-related incidents are estimated to result in 1 fatal drowning for every 5-10 victims who require hospitalization for non-fatal drownings.
These numbers and facts are likely difficult to process, but knowing the risks of swimming helps to reinforce the need for safety around water at all times. The YMCA is committed to helping to provide families and children with safe swimming experiences. Part of this commitment includes the use of a "Test, Mark, Protect" system within our aquatics programs. Aquatics staff use this system during open and camp swim times, and it is similar to what the NDPA calls the "Layers of Protection" approach.
Test – at our YMCA locations, all swimmers under the age of 13 must take and pass a swim test to swim in deep water.
Mark – swimmers who pass our swim test are marked with a bright-colored wristband to alert lifeguards, staff, and adults that they have passed the test.
Protect – Non-swimmers, defined as those under 13 years old who cannot pass the swim test, will wear a Coast Guard-approved life jacket and remain in shallow water with appropriate adult supervision.
This approach provides multi-layered protection for our most vulnerable swimmers and is one of the many ways in which the Y helps provide a safe swimming experience for all.
We believe everyone should learn about water safety, which includes basic lifesaving skills. To learn more about how you can keep your family and loved ones safe while swimming year-round (not just in the summer), check out our previous blog post which features our top five water safety tips. There, you'll also find information about YMCA swim lessons and our Safety Around Water course.
Sources:
"Stay in the Know: Drowning Quick Facts". National Drowning Prevention Alliance. ndpa.org
"Water Safety Tips: Water Safety for Safety Sake". YMCA of Greater Indianapolis. indymca.org
Melissa Anderson is the Aquatics Director at Midwest City YMCA.