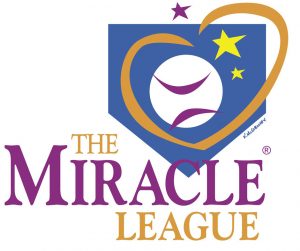 It's about more than just playing a game.
The Miracle League of Edmond and The YMCA of Greater Oklahoma City have partnered together to provide a place where children and adults with physical and mental disabilities can experience the joy that comes from playing baseball.
The Miracle League works to remove barriers for our athletes by:
playing on a custom, adaptive field instead of on grass
pairing players with a "Buddy" during games
including each player each inning, regardless of their disabilities
Spring 2022 Season begins April 4 and runs through the end of May.
We offer two divisions, 17 & Under and 18 & Above.
Games are played either Monday, Tuesday or Thursday at Mitch Park YMCA.
Contact: Norris Williams at [email protected]
The Miracle League serves children and adults who suffer from any physical or mental disabilities, which causes them to be excluded, whether intentionally or not, from conventional baseball leagues. Together with the Y, our athletes are able to build skills, learn about teamwork, focus on sportsmanship and have fun playing America's favorite pastime.