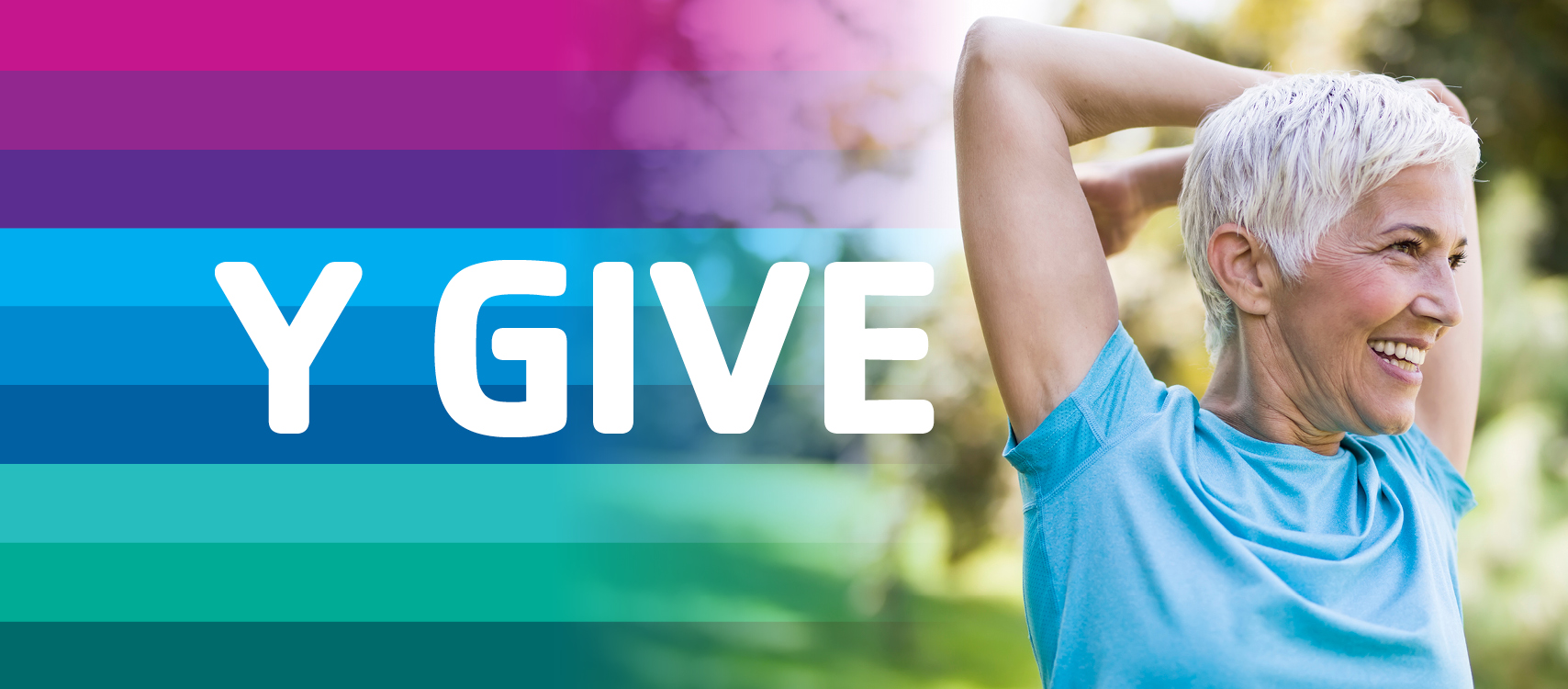 As an Executive Director for a YMCA of Greater Oklahoma City facility, I get a firsthand look at the heart of what we do every single day. We serve a wide range of individuals thanks in part to our financial assistance program and our community outreach efforts.
The importance of our work and contributions within the community are better understood when we consider how these programs strengthen and shape the lives of our neighbors. When I walk through the Earlywine Park YMCA, I see kids learning to swim, seniors staying active, teens getting involved in community life and families spending quality time together.
On top of what each of our Ys are able to accomplish inside the brick-and-mortar facilities, I'm always amazed at the impact we fuel through our community-based outreach programs. We "take the Y outside" and bring our purpose to life beyond our walls. I have witnessed veterans working with our Military Welcome Center, which operates out of Will Rogers World Airport, comfort nervous military recruits on their way to Fort Sill. I have seen a single mom cry tears of joy and relief after we've arrived with a free bed set for her kids as part of our Sleep to Succeed program. I have seen a man experiencing homelessness find a place to belong at our Y and eventually be hired on as a staff team member. Providing these lifechanging experiences, making a positive impact in central Oklahoma and helping to build a stronger community are why my colleagues and I do what we do day in and day out.
However, all of this comes with a rather large price tag, which is why our Annual Campaign is so important. We know that the revenue we generate from memberships and other programming will only go so far in covering the operating expenses of the Y. This, of course, means that gap must be covered by fundraising if we want to continue helping our community thrive.
Each year, we evaluate the amount of assistance we have provided, along with the expenses of our needs-based outreach programs (the Military Welcome Center, for instance). We use that number to inform and eventually create our fundraising goals to ensure no one is turned away due to the inability to pay. We then break our fundraising into four distinct phases: Y staff donors, Y Board member donors, major donors and community donors. Long before we reach out to the community, we have already begun establishing monetary goals and accepting contributions for those first three Campaign phases.
Y staff are among the most generous people I have ever met. Despite most being part-time employees, the vast majority consistently decide to make a gift to the Y. YMCA Board members set the pace for the Campaign and lead by example, producing 100% participation in the Campaign every year. Our major donors help move us closer to our goals with their substantial contributions.
In the community phase of the Campaign, we approach all Y members, program participants and community members at-large to consider giving a gift. This is when you'll likely start to see posters, flyers, graphics and more all around our facilities.
We are thoughtful about making sure that donors are able to allocate their dollars to the community they most want to support. For example, here at the Earlywine Park YMCA, we take a close look at the financial assistance provisions we make along with the expenses that our community outreach efforts incur. Those numbers help us formulate an Annual Campaign goal which, in total, stays right here with our branch to positively affect those in the Earlywine Park service area.
As you can see, our Annual Campaign is anything but haphazard. It is a well thought-out and intentional group effort that relies on organizations and individuals like yourself to make a difference. Regardless of how much you contribute, every little bit helps us continue these important, needs-based outreach programs.
I am so proud to lead the Earlywine Park YMCA in Oklahoma City. I'm sure my colleagues at the other Ys throughout central Oklahoma feel the same way. This pride we all share makes it easy to ask people to get involved in charitably supporting the Y during our Annual Campaign. Giving to others is at the heart of the Y. I hope you will find a way to get involved in this, the season of the heart!
If you are so inclined, we would love you to join us as a YMCA donor. Simply go to www.ymcaokc.org/give, click 2021 Annual Campaign and select your preferred branch.
Paul Urquhart is the Executive Director at Earlywine Park YMCA