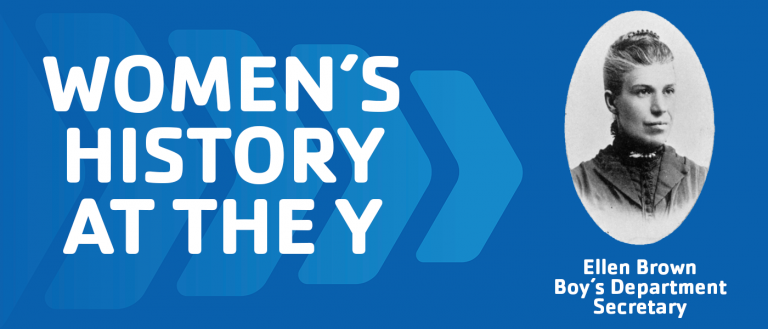 Despite the "Men's" in our organization's name, women have been part of the YMCA's history for nearly our entire existence.
The first Y was founded in London in 1844, and 24 years later, Ellen Brown (pictured above) was hired as the Secretary of the Boy's Department. She would become the first female employee of the YMCA.
Not much documentation exists surrounding women as members of the Y, but it is clear in the YMCA Archives that the first female member joined in the late 1850s in Brooklyn, New York. By 1860, several females were members of the Y, at least unofficially. By 1946, women accounted for more than 12 percent of the membership. 
As many know, the Y was once well known for providing safe, affordable housing to single individuals. The YMCA of Greater Oklahoma City's first location, housed on 5th street at the time, did not allow women to join their membership until 1972. At that time, women could only use the Y's swimming and exercise facility, but they could not stay at the Downtown Y. In fact, the only women allowed on the fifth floor were housekeepers. 
That all changed in 1986, when the Downtown YMCA split its residences. The upper floor was transitioned to a female resident floor, while the men continued to live on the fourth floor.
A lot has changed in our association since 1986. Not only did we end our resident program, we've also seen growth across our association. Countless women visit our Y each year in pursuit of a healthier spirit, mind and body. We also have a large number of female employees throughout our organization.
This year during Women's History Month, we're going to feature two of our Executive Leadership team: Shannon and Christin. These two women are both exceptional leaders in their fields and at the Y. Check back later this month to meet them, and help us celebrate the amazing women working for the Y all month long.