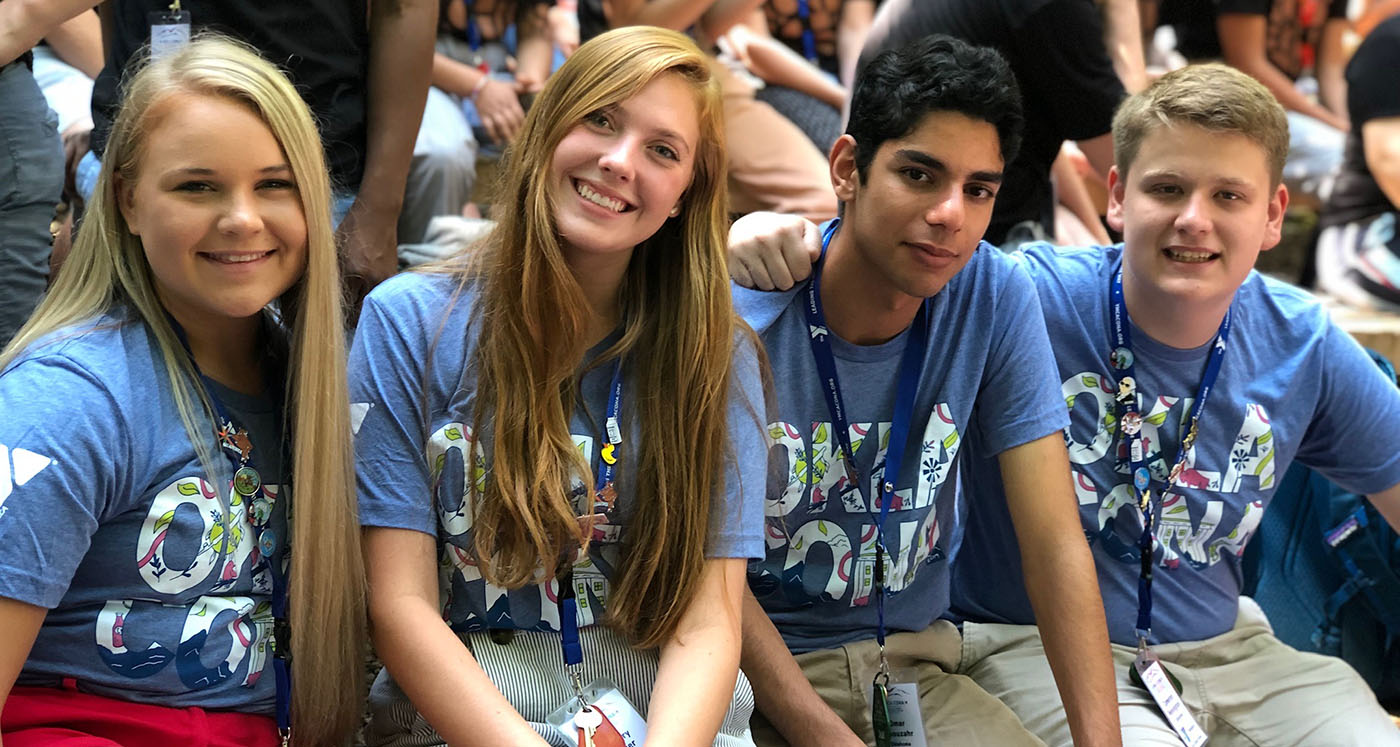 State Conference
The State Conference is the culmination of the Youth & Government experience and provides students from across the state to engage with others, make new friends, debate ideas and find their voice. Held in February each year, this three-day conference offers students the opportunity to run the Oklahoma State Capitol.
Legislative delegates debate proposed legislation on the floor of the House and Senate Chambers.
The Judicial section convenes in the Supreme Court and Appellate courtrooms to conduct Mock and Appellate Trials.
The Media section uses the Governor's Blue Room to produce daily broadcasts, newspapers and social media content.
The Lobbyist section populates the Rotunda to persuade members of the House and Senate to vote according to their specific interest group.
All students, advisors and volunteers stay at a hotel in downtown Oklahoma City and participate in banquets, trainings and social events.
Conference on National Affairs (CONA)
CONA is a national YMCA conference, held in Black Mountain, NC, that brings together students from across the nation to discuss proposals for national and international significance. Each state is permitted to bring 25 students to CONA. Adult leadership selects the students who will attend CONA based on application review, teacher nomination, performance at State Conference, leadership abilities and group dynamics. Students chosen for CONA are expected to participate in all CONA prep meetings, meet all deadlines and take a leadership role in YAG the following school year.
National Judicial Competition (NJC)
The NJC is a national YMCA conference held in Chicago and Oklahoma is permitted to take up to 32 students to participate in Mock and Appellate trials. Students will face team from across the nation. The trials are held in the American Bar Association and Federal Court House. Appellate teams consist of two students, while Mock teams have five to eight students. Students are chosen by State Conference scores. Students chosen for NJC are expected to participate in all NJC prep meetings and meet all deadlines.
NJC is typically held in late summer an students travel by airplane to Chicago. Attendees have the opportunity to tour Chicago, enjoy a dinner boat cruise and indulge in Chicago style pizza.